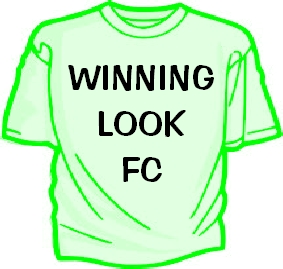 Winning Look FC "sample" Club Shop
Welcome to the Winning Look FC Club Shop. Please note this facility is operated and maintained by Winning Look on behalf of your club.
Before accessing the shop would you kindly note the following very important points:
The range of items available on-line and the prices are set by the club and not by Winning Look.
All orders are handled and dispatched from Winning Look therefore any queries whatsoever should be made with Winning Look either by phone 01323 841765 or e-mail enquiries@winninglook.co.uk
Because of embroidery, print and sometimes stock issues, please allow 14 days for delivery*.
*It would be appreciated if you would not chase the items inside this time frame. If there is going to be a longer delay we will contact you.